Reminiscences for the ALA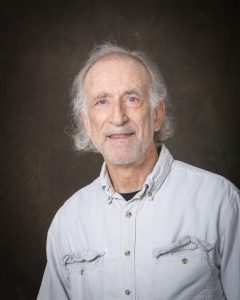 I became president of the ALA in 1988, two years after I hosted the 1986 ALA conference on theory. All this was preceded by roughly 11 years of membership, with my inclusion on the board and work for the association largely promoted by Steve Arnold.
So far back, and memories of friends now gone. Where to begin? What have I forgotten, and more, what should I not speak about? Old battles that mattered always meant some degree of allies and enemies, and we want to pretend otherwise, but over time they faded in something far less dramatic. We had one monumental struggle over the South African boycott, but before that for me it all really began with Cameroon.
I entered into African studies after having obtained a Ph.D. in Comparative Literature in 1970 by a most circuitous route. In 1973, I won an NEH award to study Camus in the context of the Maghreb. Before that, he was mostly known as a French author, and in fact I had exhausted my interest in his works, but somehow imagined knowing how he related to Maghrebian literature, about which I knew not a thing, would be of interest. And indeed, I spent the year, in Aix-en-Provence, and later in Algeria and Morocco, learning about the literature and the region. It was my first venture outside of the West.
I was completely won over, and decided to become a scholar of Maghrebian Francophone literature, which I focused on for a few years. That was when I first attended ASA and then ALA meetings, as a Maghrebianist, and I quickly became acquainted with everyone in the field. I doubt there were more than 10 people at that time: Louis Tremaine, with whom I shared my very first panel at an ASA conference in 1975, and then the others, including Clarisse Zimra, Mildred Mortimer, Isaac Yetiv, Evelyne Accad, Bernard Aresu, Bernadette Cailler, Hedi Bouraoui, Reda Bensmaia, Eric Sellin, Georges Joyaux, Michel Laronde, Anne Lippert, Charles Bonn who organized a conference in Constantine in 1974 that brought me and Liz to Algeria, only to have the conference annulled, for mysterious reasons. We traveled on my BMW motorcycle for two months across the desert and to Morocco, and fell in love with the place. My life as a scholar was actually born there.
Three years later, somehow we found ourselves in Yaounde where I had a Fulbright teaching position. Loved it, and renewed for a second year, and after that the Maghreb took back seat as I devoted myself to learning sub-Saharan African literature. Returning to the States in 1979 I felt myself part of the Cameroonian community. I attended their sessions at conferences, invited students to come and study, worked with them. The departure from Cameroon in 79 was difficult; It could not have been more wonderful. Maintaining the ties was so important. My students and colleagues in Yaounde, as well as the wonderful new life we had found there, changed my life. On returning I formed close friendships with other Cameroonian scholars and friends. I came to know Steve Arnold, who gave an ALA paper on Guinness beer in Anglophone Cameroon, and my Fulbright predecessor in Yaounde, Dick Bjornson, a truly wonderful scholar and friend. Steve Arnold fancied himself the griot, the memory of the association, and insisted I run for the board, become active, see myself as something I barely glimpsed, a scholar of African literature. I joined up, and after having spent the years of 83 and 84 reading African literature in Dakar, felt I knew enough to venture into the scholarship. Mudimbe's influence on my thinking began that year. I also began an association with Senegal that ultimately supplanted that of Cameroon, and I returned to teach in the University Cheikh Anta Diop more than once. Finally I began the study of Wolof, which I should have started at the outset of my career—learning that lesson far too late. When I think about Africa, other places, like Nigeria, Burkina, the desert, Rwanda, the Great Lakes all loom large; but if I imagine I know anything about what I am talking about, it is mostly due to my experiences in Senegal. There our children, as infants, later as youngsters, and then still later as adolescents and young adults, came along, or joined us. There our friendships were formed, and especially my understanding of African culture came to be grounded. There I followed in the footsteps of really important figures, like Charlie Sugnet, Mohammed Mbodj, and many other Senegalese colleagues; and most of all, the ghosts of Birago Diop, Sembene Ousmane, Djibril Diop, whose brief encounters mattered greatly to me, and the coterie of friends Eileen Julien was able to bring into my world. They haunt my imagination of Africa even today, just as earlier it had been Mongo Beti, Dikongue-Pipa, Ferdinand Oyono, and Rene Philombe who were my points of reference for an understanding of their worlds.
I organized the 86 conference, with the conviction that we needed more than anthropological, social science readings of the literature, and invited every African and postcolonial theorist I could think of to the conference. I think something clicked, and the key issue of how to read and theorize African literature became important in new ways. I am sorry if that sounds inflated: a change was needed, and the 86 ALA conference was at least a factor that enabled the changes sought by the speakers to be heard, to resonate. Here are the names of our speakers that I remember: Appiah, Spivak, Gates, Said, Midiouwan, Khatibi, Anozie, JanMohamed, Palmer, Nkosi, Bouraoui, Sherley Anne Williams, Irele, and Chinweizu—our banquet speaker, who was hitting the bottle he had hidden under the table at our church banquet while I sat there petrified he would pass out. I wanted our field to deal more directly with the rising powerful tools of theory, from Said's postcolonialism to Spivak's deconstruction, to Gates's poststructuralism and so on. I didn't want to use African literature as some kind of tool to get to know about Igbo society. More and more I opposed the instrumentalizing of the literature, and feel even more strongly today about this reduction of the works of literature and cinema to mere social evidence, which they never actually served. The only really strong case that offered an alternative to this view came later with the work of Christopher Miller, who made credible arguments for the need for anthropological understandings, but that is another matter.
The conference was a huge undertaking, and I was not very well supported by my University: however, thanks to my students, and wife, it became possible to organize the panels, and the rest took care of itself. I felt part of the ALA now and agreed to run for vice-president the following year.
My strongest memory, when I became president, involved our association's stance on the fatwa issued against Soyinka when he came out in support of Rushdie. I argued as strenuously as I could that we take a position, against those who thought we shouldn't be involved. I offered to resign when there was resistance; there was a lively, hot debate with those on the exec for and against. This was a kind of prelude and extension of the association's own birth in separating from the apolitical ASA, and later in its commitment to join in the South African boycott. Dennis Brutus, Lem Johnson, stood on one side, arguing for the morality of taking sides; Bernth Lindfors argued against, on the ground that we should maintain the openness of an academic organization, and not exclude any one who wished to join, not impede those whose work took them to South Africa. To boycott or not: as with BDS today, so with S Africa then, we fought and argued, and voted to take the political stance over the scholarly academic position of openness.
It was always ugly implementing the policy, turning people away if judged supporters of apartheid, or, if not supporters, those who did not stand against apartheid. We had that murky a rule: if you were South African, but opposed the apartheid regime, you were welcome; if not, you were not allowed to register for our conferences. Some hated implementing the rule. I believe that politics is not an area where absolute truths function, but where you enter into the messiness of struggle.
Our association grew. More Africans and African Americans became involved; more women became members, then voted, then became presidents, then created caucuses, and now I would say are the large majority of our officers and no doubt members. Mildred Hill-Lubin, our first woman president, followed me. I learned the importance of feminist theory and devoted myself to it. Another major change in my life, as French feminists came to mark my world. From feminism to film theory was a short step.
With those changes I think back to my last major effort with the ALA, and that was the second conference I organized, and called FESPACO Nights in Michigan. I wanted to invite all the major African filmmakers I could, and it was still possible to bring many. I wanted to give a cola to my wonderful friends and the association with a performance of Werewere Liking's group (what a headache that proved—putting on a performance in a university auditorium, and bringing a whole troupe). As with the first conference, where I wanted to bring theory front and center into our field, so now I wanted is to take film as seriously as literature, and to bring together the most exciting filmmakers I could manage to bring. It was past the point where Sembène could represent the ideal of a change to a New African Cinema, but Djibril Diop would stand in for that position in 1997, a few years after his magnum opus Hyenas had come out, and shortly after Le Franc. He was in the middle of producing his trilogy of Petit Gens films, and La Petite Vendeuse de Soleil was en route, only to appear shortly after his tragic death a year later. But we also had the brilliant work of John Akomfrah, whose Last Angel of History had recently appeared in Toronto, and Bekolo, along with Bassek ba Kohbio, Francois Woukoache, Gloria Orlando; Tsitsi Dangaremba was there, shifting her gears over to film as well; Trinh t Minh Ha, whose talk, everyone told me, was the highlight of the conference (not counting Mambety's), but I had to miss it, taking care of that troupe! I remember we were able to bring one well-known Nigerian filmmaker, something of a coup those days, Ola Balogun, who showed his film on the river Niger; we had the incomparably brilliant Assia Djebar, whom I had the great good fortune to chat with, whose new films were getting us all excited; we had critical talks by Manthia Diawara, Dudley Andrew, Keyan Tommaselli; Frank Ukadike; Awan Amkpa, when he was still at Mt Holyoke; and at our banquet speaker Gaston Kabore. Followed by that KiYi Mbock Troupe performance—worth all the trouble.
The good old days, when Jonathan Ngate and Lem Johnson were still there to inspire us with their brilliance. How I miss them. And the familiar, still wonderful presence of Eileen Julien, Biodun Jeyifo, Mineke Schipper, Obioma Nnaemeka, and Kwame Anthony Appiah on a roundtable on Mamdani and Soyinka.
This was enough for a lifetime, I should say. To have been so very lucky to have eaten the colas of the brilliant thinkers, writers, and filmmakers, for all these years. Lucky to see it changing now, with new people on the scene, whose works still inspire me, and whose films I want to see over and over. Djededjeff, they taught me to say in Dakar, and better still the answer, Nyo Ko Bok, we all share it. For every name I remembered here, of those whose deaths still cause me great pain, whose love I learned to share, whose eyes grew old with the years, there are so many more I want to acknowledge. To thank my dear friends Maureen Eke, Emmanuel Yewah, Jon Haynes, Jane Bryce, Richard Priebe, Tom Hale, his student and now chair at BU Odile Cazenave, and her long time collaborator Patricia Celerier, along with newer friends Phyllis Taoua, Maryellen Higgins, Bhakti Shringapure. Olabode Ibironke, with his classmates Kayode Ogunfolabi (who showed me Oshun), Hillary Kowino, and especially my dear student, friend and collaborator Carmela Garritano. My students of yesterday, Connor Ryan, Cajetan Iheka, are now especially close colleagues, and friends. Truly, what they say is true: the ALA is a family for all of us.
On my last trip to Lagos, Connor showed me around town, and I loved it. Yesterday I showed Yaounde to Jean Dejeux. I shared my office with Bole Butake, and visited Rene Philombe in the quartier, where he told us stories about being taken to the Presidence and then to the prison. When Oyono had joined the government; when Mongo Beti had not yet returned, when Kitts Mbebo took us around Yaounde . . .. It is all there, those times, and somehow of a piece with my writing about Nollywood or the latest Bekolo or Teno film of today. And none of it, from the start to now, could have been done alone. I once had a nice chat with Farah, and later with Aidoo . . . now it's fading away, but Connor and Cajetan will have to remember for me.